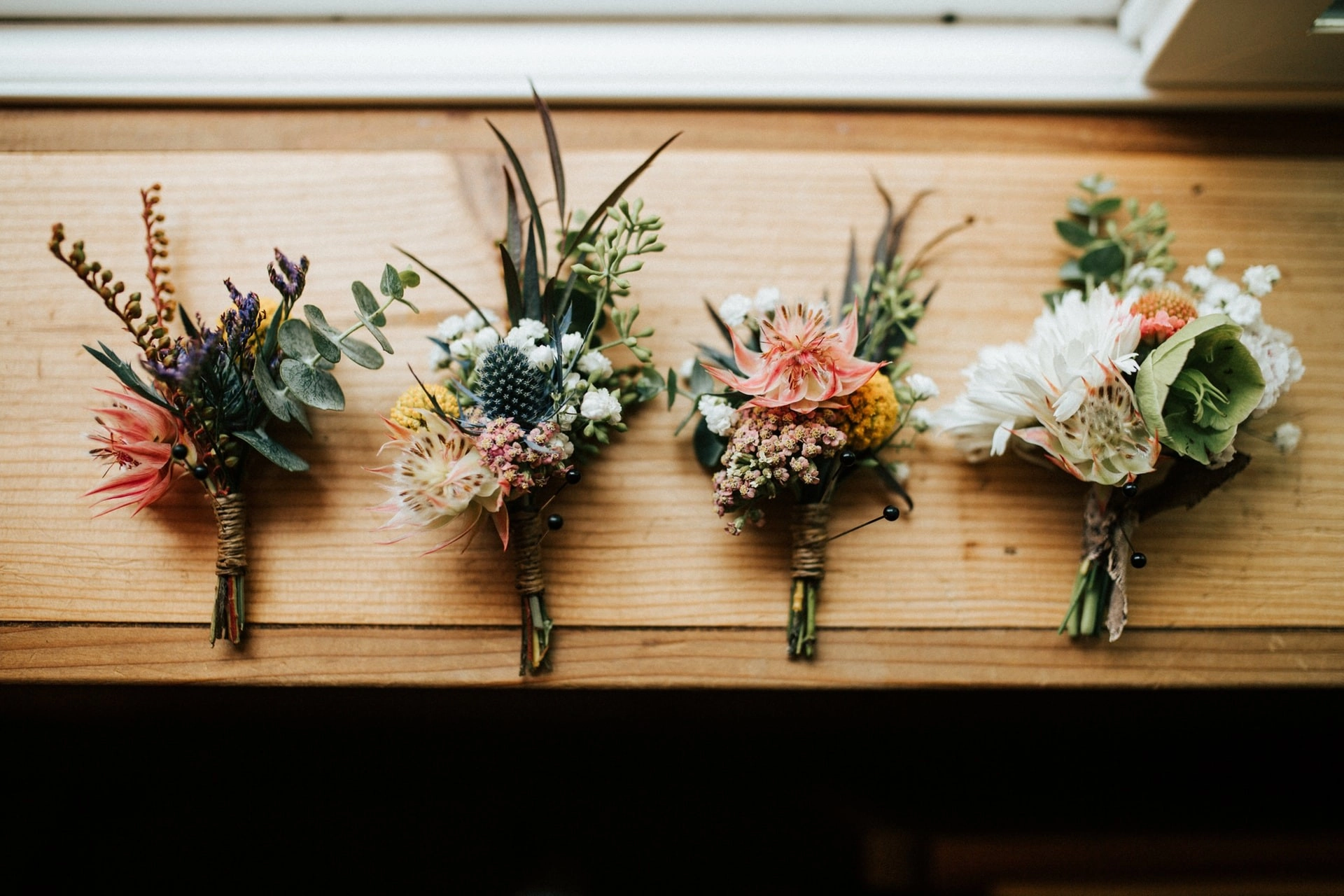 Hi! My name is Jordan Hunt.
I am a happy wife and blessed mother of 2 (Quinn 5, Henry 2) with a joy for weddings and a deep knack for organization. I first started coordinating weddings several years ago when a dear friend asked for my help with her big day. I was so honored and ecstatic to aid in making her wedding day effortless and beautiful. From that wedding on, I was fully inspired by the idea of helping brides make their wedding day wishes come true by owning my own wedding coordinating business one day.
​
Being that I was a DIY bride myself, my purpose is simple: I want to help brides by making their wedding days as low stress and easy as possible. I do this by being the bride's biggest advocate and by offering them a steady reliable hand to lean on, cause let's face it despite wedding day's reputations of being wonderful they also can be incredibly stressful leading up to the day. I want my experience with every bride to feel genuine, transparent, and ultimately relaxed by developing a level of trust/comfort with one another. I want to build a positive relationship with my brides, rather than process a transaction. I care for the individuals that I work with and believe every wedding/marriage is a special gift that is to be cherished.
​
I would be honored to help make your day easy, love-filled, and memorable by taking your worries and carrying out your wishes so that you can fully enjoy one of the happiest days of your life. 
Erin Allenczy Photography
Being a working mom that had chosen a career path in veterinary medicine I felt as though my college dream of owning a wedding coordinating/planning business would always be just that, a dream. I am happy to say that after harnessing up some bravery to face the unknown I took the leap of faith to pursue what felt like the impossible because with God all things are possible. 
​
"...Truly I tell you, if you have faith as small as a mustard seed, you can say to this mountain, 'Move from here to there,' and it will move. Nothing will be impossible for you."
​
Matthew 17:20
Michael Freas Photography
This is us. THE HUNT FAMILY.

Jordan: Asheville native, wife, and momma to these two munchkins. 

Zach: awesome hubby/daddy, never met a stranger, and also THIO's very own officiant & videographer!

Quinn: our wild firecracker who has a huge imagination and love for books and playing in creeks. 

Henry: our sweet ruff and tumble little man 

We LOVE Asheville, hiking, camping, exploring/traveling, eating, meeting new people and the overall #mountainlife.  
My guilty pleasures include… 
watching GLEE and Grey's Anatomy, eating anything chocolate or peanut butter, and a Sunday afternoon nap (every blue moon, because let's be real mommy taking a nap with a 3 yr old at home is rare). Lol
My dream home life in 10 years....
I want to be a PIONEER WOMAN! I would have a working farm with chickens, a full garden, homemade breads/jams, and live sustainably off my own property complete with a greenhouse, recycling, and compost pile. Not because I ultimately want to become a super "crunchy" Asheville gal, but because I thoroughly enjoy farm life and learning new ways to promote a clean and healthy lifestyle for myself and my family.
Top 3 bucket list items are…
(1)Go on a night scuba dive trip in Hawaii to feed the giant manta rays 
(2) Travel to Alaska, witness the start of the Iditarod race, then stay in a glass  igloo and view the Northern Lights
(3) Hike the Inca Trail ending in Machu Picchu, Peru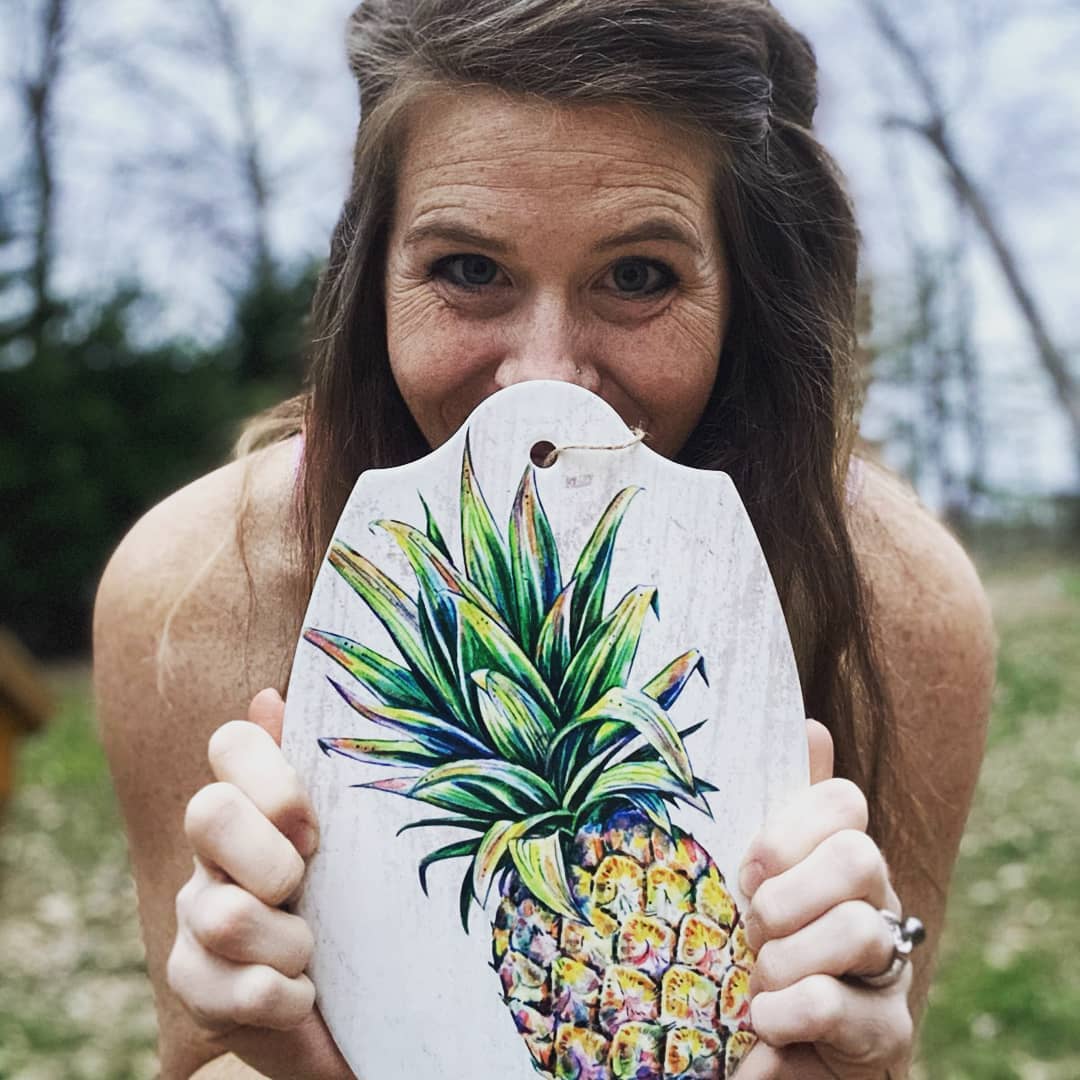 THE STORY OF THE PINEAPPLE
The pineapple really is a simple story. Boy meets girl. Girl likes boy. They start dating and during their dating time a pineapple emerges in the shape of a joke in a casual conversation. Over the weeks, months, and years to follow the pineapple became more and more a source of conversation. We began noticing pineapples around town and purchased our first "pineapple welcome sign" at an old flea market in Wilmington, NC. Pineapples soon after became a funny random addition in the our dating life.

After 4 yrs of dating Zach Hunt, we decided to get married ? and wouldn't you know it on our honeymoon, by chance, the room was covered in pineapples (on the bedding, drapes, lamps, and even carved into the wood bed frame). We got that room at random and yet there the pineapple was none the less. That was when I learned that pineapples (outside of being the most delicious sweet fruit ever made by God) are also the the international sign for hospitality, welcome, and friendship. Hence the hotel room and alllll the welcome signs with pineapples. ?

Needless to say after 10 years of Zach and I being together the pineapple has a significant place in our hearts (and on our walls/shelves ?) and reminds me of Zach and I's LOVE STORY.
So let the pineapple remind you of THE HUNT IS OVER and my desire to be welcoming, hospitable, and friendship-promoting to all I encounter! ???
 
Now that you have heard more about us, we would LOVE to hear more about YOU and your wedding day!