Photo credit (above): Wildwood Media

If you are frustrated, stressed, uncertain, or confused when it comes to how to pull off your dream wedding day, but not break the bank in the process, then let us help you navigate some potentially more cost effective ideas to save you time, money, and stress in this "money saving" guide written by myself and 7 other local wedding professionals. 
 
This blog was written not only to help with the anxiety, sadness, or confusion some brides may be experiencing while trying to plan or reschedule their weddings during one of this lifetime's craziest events in history, but also as an aid to future brides in general in WNC or worldwide who are struggling at the crossroads of  wedding budget and wildest dream wedding. All this to say, we as your wedding vendors hear you, we love you, and we want to help you during this difficult time now and into the future!

So without further ado I present the Asheville Wedding Pro's Money Saving Guide for Your Wedding Event! To avoid you having to read lengthy passages I have broken this blog up into two sections: (1) first a quick reference section of bullet points that allow you to find the parts that you are currently struggling with quickly, and (2) second a well-rounded answer/explanation section on each point written by the wedding professionals themselves who submitted their expertise per category. All of the vendors utilized in this blog are excellent at what they do, are local Asheville, NC small business owners, and are wise in the subjects in which they are advising! I hope this blog helps you find inspiration, relief, and guidance during the possible rescheduling or future planning of your very special wedding day.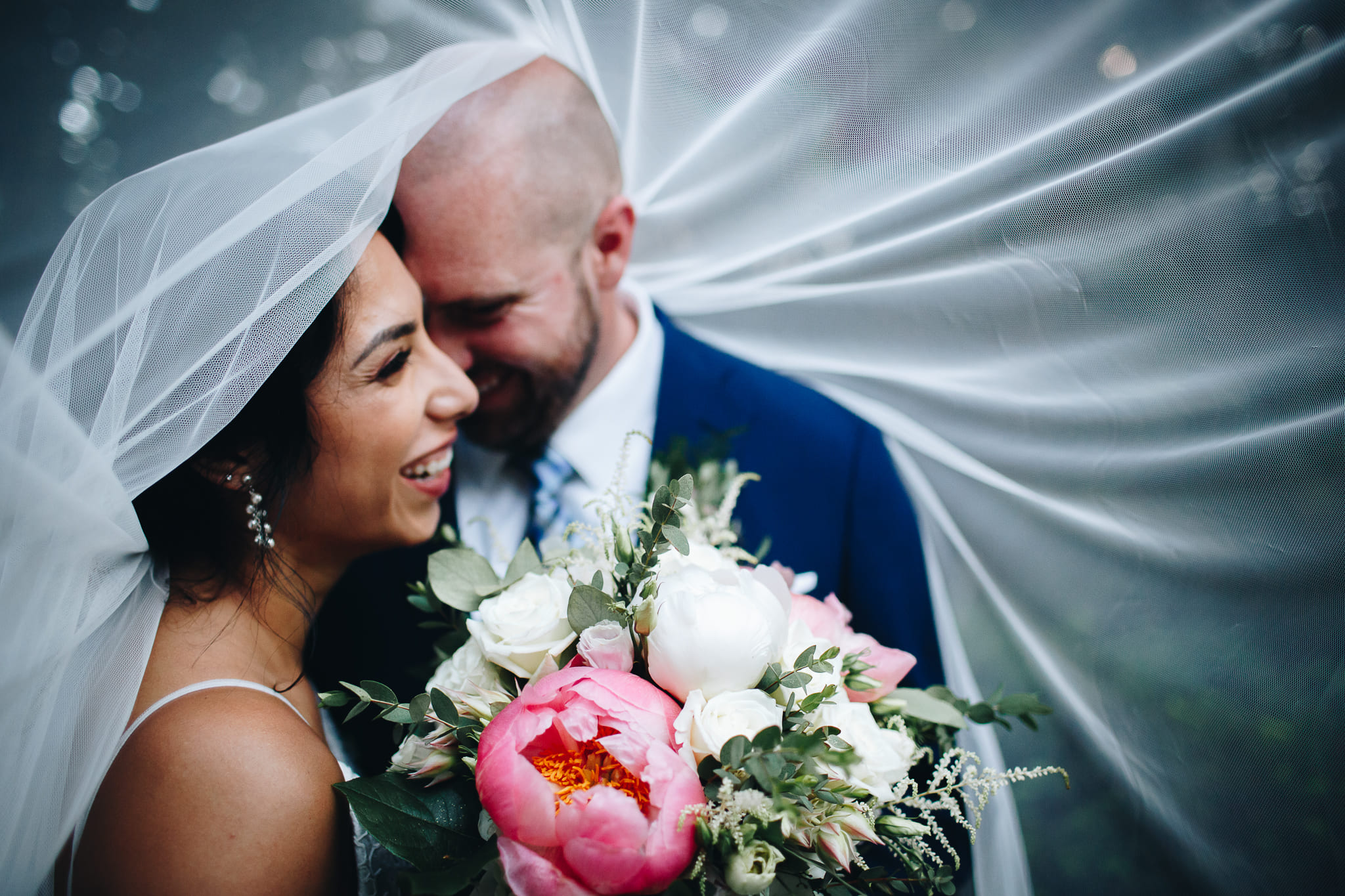 QUICK TIP GUIDE
PHOTOGRAPHY

1. Think about elopement!  
2. Ask your photographer about discounts both seasonal or COVID- related.
3. Don't get distracted by a "low-cost" photographer and forget to look at their portfolio and what all their package includes. Remember your memories will last a lifetime and it starts with a picture.
 
For full explanations from local photography pro, Sheila Mraz, see below. 
 
VIDEOGRAPHY
 
1. Look into planning for your wedding to be in the "off-season" (example not the fall in WNC) or on another day of the week besides Saturday. 
2. Consider using a company that provides both photography & videography in a bundle deal. 
3. Work through a timeline with your videographer to find out exactly how much time you will need with them on your wedding day vs. paying for possible unnecessary additional hours. 
 
For full explanations from local videography/photography pro, Jen Allen, see below. 
 
FLORALS
 
1. If you are a DIY style bride, contact your local florist and ask them if they are willing to help you find/quantify your floral needs for your wedding day decor.
2. Use what you have in your home as wedding decor or floral vases.
3. If you are planning to do your own flowers, keep your floral design SIMPLE.
 
For full explanations from local floral pro, Mandy Frazier, see below. 
 
CATERING
 
1. Buffet style over plated meals will always be more cost effective. 
2. Consider nice disposable tableware instead of rented china. 
3. Earlier ceremony time means lighter appetizer options vs heavy full dinner meals.
 
For full explanations from local catering pro, Kim Gilliland, see below. 
 
ENGAGEMENT RINGS/WEDDING BANDS
 
1. Recycle your old unworn gold jewelry with a skilled jeweler for repurposing!
2. Use heirloom stones from other owned jewelry pieces to be recreated into your dream ring. 
3. Rustic diamonds are much more cost effective than white diamonds. 
 
For full explanations from local master jeweler & designing pro, Stephanie Ellis, see below. 
 
BARTENDING
 
1. If serving liquor, consider batch signature cocktails rather than offering a mixed drink bar.
2. Don't hire your friend/family member to bartend the wedding. 
3. Buy kegs of beer (don't forget cider!) from your local breweries. 
 
For full explanations from local bartending pro, Bryce Bjornson, see below.
 
BAKER
 
1. Consider ordering a small "display cake" for yourselves from your baker and then have sheet cakes baked for your guests.
2. Choose buttercream over fondant and keep your design simple!
3. Have a dessert table offering select mini desserts, such as cookies or cupcakes, versus one large wedding cake feeding all of your wedding guests.   
 
For full explanations from local baking pro, Priscilla Maynez-Quintana, see below. 
 
WEDDING COORDINATOR
 
1. No wedding favors.
2. Try to have the ceremony and reception at the same location.
3. Reduce, reuse, recycle from ceremony to reception.
4. BONUS TIP: Ask your vendors about picking up the products yourself to save on delivery/setup.
 
For full explanations from local wedding coordinating pro, Jordan Hunt, see below.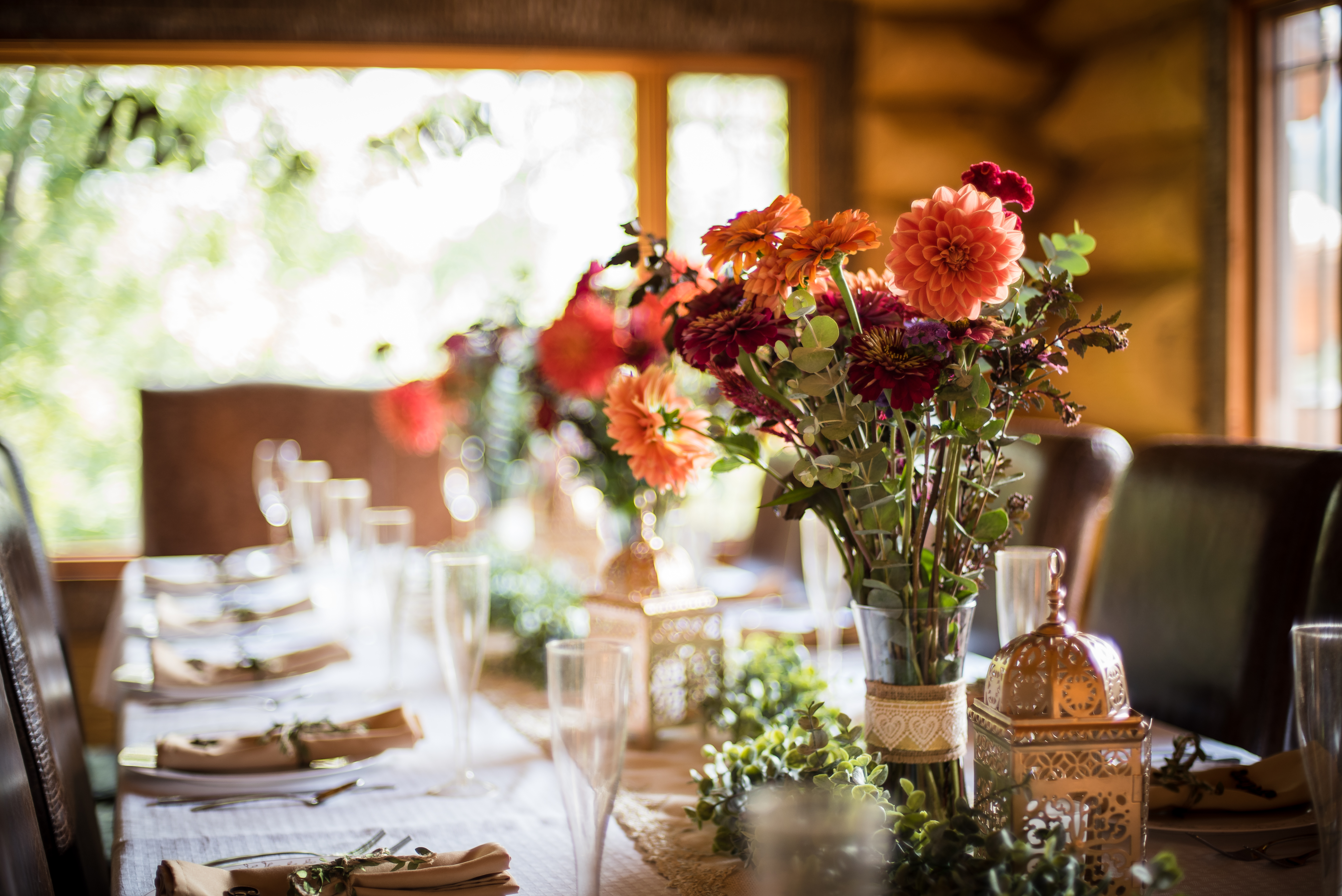 FULL EXPLANATIONS BY WEDDING PROS
The number one way to save the most money is to scale down to an elopement. This means curating your list to 10 and under needed at this moment to occur during Covid.  Even if you are booking after the restrictions, this is still the number one way to save money. Planning a small elopement with only a few guests will allow you to have the perfect ceremony that you want and also allow you to keep your budget intact, so that it may even be possible to throw a celebration party afterwards with all of your friends. Or you may choose to skip the big party and enjoy a lavish honeymoon instead.  Whichever you decide, an elopement is the number one way to save money. 



See local all-inclusive elopement package options here.  
 

Ask your photographer for any specials that they are currently offering. There are all kinds of promotions, discounts and offers that float around from time to time and especially now during Covid. All photographers are eagerly putting discounts in place so that they can begin to fill up their 2020 calendar and don't have to call the year a "wash" altogether. This is the perfect time for a bride to start shopping around.


 

Shop with your style in mind. This last point is huge. Don't get bewildered by a discount and forget to ask your photographer your essential questions. You will find some really low prices right now and photographers who are willing to drive from very far away to document your day. However, there is a bit of buyer beware out there. I would urge any bride to do some homework ahead of time. Will your photographer virtually meet you beforehand, answer all of your questions and show you a portfolio that you would desire? What type of style are you desiring and does this photographer have a complimentary look? How does the photographer deliver images and do you get the printing rights? Are there current references to read?  I propose all of these questions so that you can make the best decision moving forward in your planning process. 


 
Jennifer Allen - Owner of
Wildwood Media
(Videographer/Photographer)
Look at planning your wedding during the "off season" or off-peak months - The fall typically books up for us up to 2 years in advance so we are more likely to have other dates available if you're planning a wedding within a year.  Another option is to look at Fridays or Sundays - often wedding vendors are willing to give discounts for days other than Saturdays!


 

If you're interested in having a photographer AND videographer consider one company that does both, like we do.  Average wedding cost if you book these separately would be around $5000-$6000 total, if you book photography and videography in a bundled packaging with us, we give a significant price break and our prices start at $3900 for 6 hours of coverage for photo AND video.  We've been doing this package for years and clients have ALWAYS been so thrilled with their final images and videos.


 

From a photography/videography standpoint, after you've booked your photographer/videographer have them work with you to create a timeline.  I often work with couples to put together their timeline so there is enough time allotted for everything they want covered, but also enough cushion room to not make the bride/groom feel rushed. I also have ways to shorten coverage time at the beginning of the day AND end of the night so that you still get "getting ready" footage, and "exit" footage, but maybe we aren't necessarily there for the entire time. We can usually create a great timeline with plenty of coverage in 6-7 hours of work and that keeps you from having to add a bunch of additional hours.


 
If you are attempting to do your own flowers for your wedding day, try calling a local florist to see if they are willing to help you with getting your flowers. If you need extra flowers for decorations, ask for help in how many flowers you will need to accomplish what you are making.


 

Look around your house for items that can serve as a vase (candle holders, glassware, small bowls etc.), if you would like to have a splash of flowers for a special meal after your ceremony.


 

Keep everything simple to create and if you are not up for the challenge a local florist should be happy to create what you are needing. Remember supplies are limited with flowers with COVID, so keep an open mind with what might be available.


 
When thinking about your wedding reception food remember that a buffet service will always be extremely more budget friendly than a family style or plated food service.


 

Consider nice disposable tableware for your wedding day, rather than real china and glassware. This will save you money and in staffing fees when if comes to pre-wedding setup and end of wedding cleanup. 


 

To save on catering costs, plan an earlier ceremony time, so that lite appetizers are more appropriate rather than planning a full meal for your guests. Big dinners with multiple meat options and many sides per guest can add up quickly.


 
Stephanie Ellis - Owner of

Stephanie Ellis Jewelry
(Jeweler and Designer)
Put your unworn gold jewelry to work for you! You can have your unworn gold jewelry cast directly into your new ring by a skilled jeweler. If directly casting your gold jewelry is not an option since not all gold jewelry can be directly cast without being refined first, then you can sell your gold scrap to a jeweler or gold buyer to refine and use that money to offset the cost of your new ring. 


 

Heirloom stones! You can always use diamonds or gemstones from other jewelry you might have in place of ordering new stones for your ring. This can take down the cost of a ring considerably. 


 

Consider using rustic or salt and pepper diamonds instead of white diamonds!  Rustic diamonds are a great alternative and happen to be one of my absolute favorites! You can get a fantastic rustic diamond in a nice size at a more reasonable price than a white diamond. Not only are they less expensive but they have a lot more character, are full depth, and are totally one of a kind!


Bryce Bjornson- Owner of

Jack's 47 Mobile Bar

(Mobile Bartender)
If you're serving liquor, batch signature cocktails rather than offering a mixed drink bar:



By batching cocktails, you are able to focus on the ingredients for ONLY those one or two signature drinks that you know your guests will enjoy. By doing so, you don't end up with a bunch of leftover spirits and mixers that end up being money down the drain. Recently, my friend cleaned out their closet and there were leftover bottles of rum that were six years old. By focusing on just a couple signature cocktails, you'll give your guests something to remember and save money.





My favorite signature cocktails have been our Carolina Mule Kick (our version of the Moscow Mule) and a watermelon mojito made with freshly juiced watermelon and mint syrup.





Remember to properly dilute the cocktail batch, since you want it ready to pour during service. Most cocktails are shaken or stirred to chill and dilute, which is a critical part of creating a tasty (balanced) beverage. Don't let it sit in ice, that will over dilute. Dilute the batch beforehand, and then dispense the cocktail into cups filled with ice.


 
Don't hire your friend/family member to bartend the wedding (choose a professional bar service)



You might save money in the short term, but casually hired "bartenders" are not likely to provide your guests a great experience and you'll also be liable for any damages done that relate to the bar or alcohol. Most (if not all) bar service companies hold liquor liability insurance which takes a load off your shoulders in regards to errands and financial liability. Plus, most venues require professional bar services so you might not even have a choice!





We're more than bartenders - we know how to handle weddings and ensure that your guests have a great experience.


 
Buy kegs of beer (don't forget cider!) from your local breweries



Kegs are a great way to serve beer at your wedding. They require less ice and cost less per serving compared to bottles and cans. I also don't love the look of beer cans/bottles at a wedding, but that's just me! They can be a bit noisy as they are thrown in a recycling can.





I bring up hard cider because it is SUPER popular at weddings. It's refreshing, anyone can drink it (remember your gluten free friends), and most cideries produce a festive seasonal flavor. Wine drinkers like cider, beer drinkers like cider, and I guarantee you will kick the keg.





If your guests are traveling from all over to attend your wedding, they are going to want to try the local brews. Skip the domestic light beer and find a local light brew that they will be excited to imbibe during your celebration. Some great options include Brevard Brewing American Premium Lager, Green Man Lager, Hillman Beer Kolsch, and Catawba White Zombie. The price difference is not much between the mass produced lagers and the local ones, and your guests will thank you for it.


 
Priscilla Maynez-Quintana - Owner of

828 Sweet Events
(Baker)
The best tip I can offer is to order a smaller display cake, this way you can have a cake that still looks like a wedding cake and photographs beautifully without spending a ton on it. Supplement this small display cake with sheet cakes for the rest of your guests. This way you will save aprox 15-20% per slice.


 

Go with Buttercream! Always buttercream, it tastes great and is much more cost effective compared to fondant cakes. And while we are on this topic, keep your cake decorations natural and simple. Things like sugar flowers are very labor intensive, so they can increase the price of your cake exponentially.


 

Offer small desserts! Dessert tables are the growing trend right now! This is mostly because they allow you to offer more unique choices to your guests, but also because bite sized desserts can save you some money compared to the price of wedding cake servings. Be aware that small desserts save you money if you are ordering things like cookies or cupcakes, not things like tarts or mini pies. 


 
Jordan Hunt - Owner of

The Hunt is Over
(Wedding Coordinator)
No wedding favors. Let's face it wedding favors can add up cost quickly and sometimes be something that your guests may never use after a wedding. For example wedding favors such as a single drink coaster with your monogram, a koozie with your faces, or silicone bracelet with your wedding hashtag/date may be cute for the wedding, but tossed aside once home with your guests. 


 

Try having your ceremony and reception at the same location/venue. Normally "bundling" both parts of your wedding at one location will greatly decrease the cost in comparison to trying to hold one event at two separate locations/businesses. 


 

REDUCE your expenses by REUSING items from your ceremony to your reception. This can be done by RECYCLING things such as bridesmaids bouquets as table centerpieces /ceremony aisle floral arrangements as cocktail table decor at your reception OR repurposing ceremony chairs by having them moved to become reception seating during your cocktail hour. 


 
BONUS TIP: Ask vendors if they would allow you or a family member/friend to pick up cake, flowers, rentals, or catered food rather than paying the delivery fee/staff setup fee.




IN CONCLUSION:


In this time of uncertainty, stress, and financial hardship rest assured that we are all still here for you, we support you, and we are all here standing proudly together because as they say, "this too shall pass".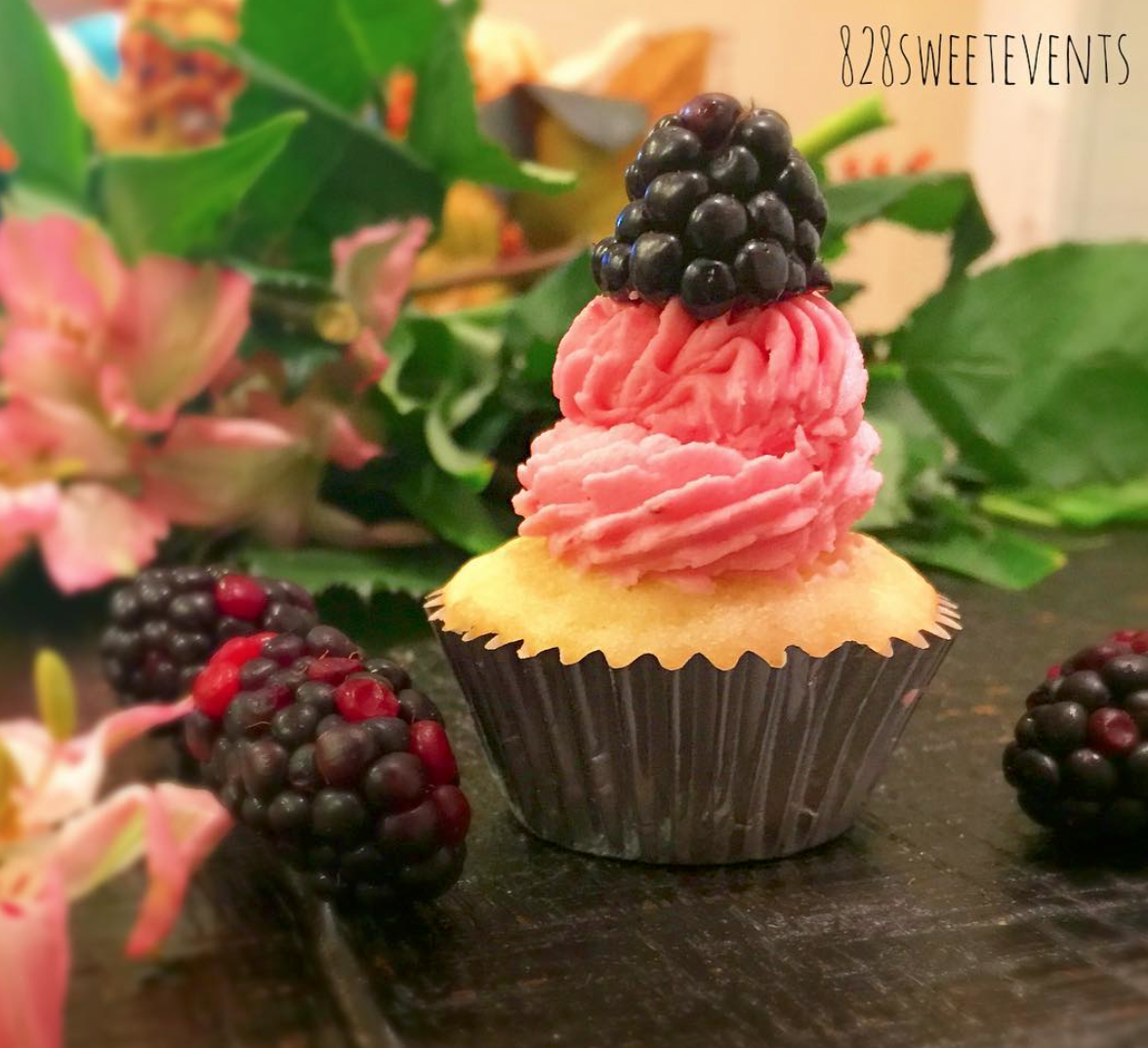 For more information on any of these tips please click on the link next to the corresponding vendor to be redirected to their website page. We hope that you found this resource helpful and are here for you if you have any further needs/questions.